Project to Launch a Production Base in Japan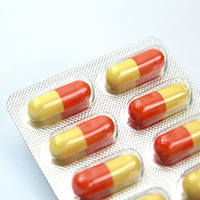 | | |
| --- | --- |
| Client | Global Pharmaceutical Manufacturer |
| Position | Executive in Manufacturing Division |
| Country | Israel |
| Term | 10 months |
Status
Client had just launched business in Japan and was in the midst of structuring organization.
Acquiring HR was so far successful for the client, however, in contrast to other divisions, the manufacturing department remained difficult due to the fact that the production base was located in a rather isolated area of Japan. The preceding recruiting agent was not able to search for an appropriate candidate after 1 year; therefore, the HR representative of the client looked into our unique service and sought immediate assistance.
Our Plan
We have first segmented the pharmaceutical companies and listed the companies with potential candidates.
For our client to have competitive advantage, we have focused in the following order:
Pharmaceutical companies producing mainly long term listed drugs
Pharmaceutical companies producing Generic drugs
Foreign Pharmaceutical manufacturers
Due to the fact that the location of the manufacturing site was considered a disadvantage, our consultant took time and effort to appeal for the bigger picture; client's global presence and its substantial allowance and benefits.
After an unofficial agreement, our consultant also helped relocate the candidate careful assistance.
Result
We were successful in placing a candidate who will be leading a major manufacturing site. Not only the local office, but the global head quarters have great expectations and this new manufacturing site is now to operate in full swing.
Through this search process, we were also able to pick up undiscovered potential candidates for middle management and staff posts, helping the client to build and set up this new division.
Consultant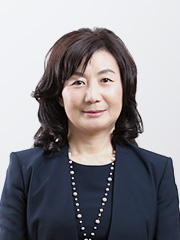 After her experience at Bank of America and UBS (formally known as UBS Phillips and Drew) Research group both in Tokyo, she received her master`s degree at University of California, Los Angeles in 1990. She joined McKinsey & Company Tokyo Office and served clients in the area of healthcare and finance, as well as assisting foreign affiliated companies in Japan with their Japan entry strategies and product market strategies.
After Yamaguchi transferred to McKinsey's Duesseldorf Office in 1996, she became a member of European Healthcare Practice, focusing on practice knowledge management and research.
After returning to Japan in 2002, Yamaguchi joined a start-up boutique consulting firm focusing on healthcare as a co-founder. In 2006 she established its US branch in Silicon Valley, further accelerating the business until 2010 when she came back to Japan and assumed a role as the head of business management/planning to help organize the internal structure of the company.
In August 2012, Yamaguchi joined Genius as a Senior Consultant.
Results


Related Cases
Client:

Consulting arm of a large foreign auditing firm

Position:

Manager-class consultant in the healthcare sector
Status The client is consulting arm of a large well-known international auditing firm. Compared with the parent's size and history, the client i […]
Client:

Major overseas machinery manufacturer

Position:

Manufacturing and quality-management related engineers
Status The client was international machinery manufacturer rapidly increasing its share in recent years and becoming the world leading firm.     […]
Client:

Foreign medical device manufacturer

Position:

Development division Collaboration Specialist
Status Japan is the most important market among its worldwide network in terms of the next generation product development, and there was an urgent […]
Client:

Global Pharmaceutical Manufacturer

Position:

Executive in Manufacturing Division
Status Client had just launched business in Japan and was in the midst of structuring organization. Acquiring HR was so far successful for the cli […]
Client:

Automotive and Parts Manufacturing

Position:

Successor to head the Japanese office
Status The presiding officer has decided to retire in 5 years and to acquire his successor from outside. His succession plan was to hire pre-executiv […]